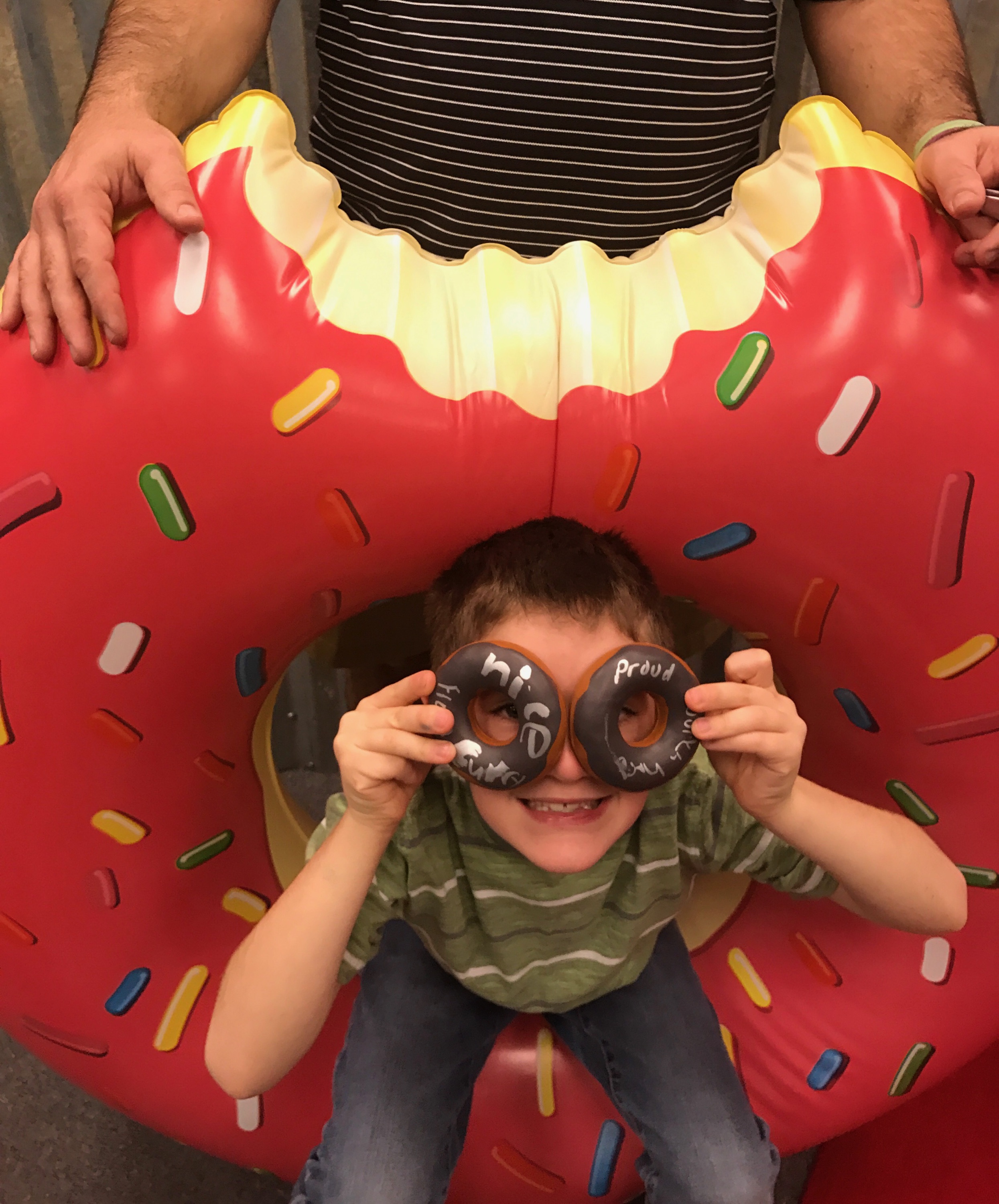 Our Donuts with Dads Event, held in collaboration with Center Pointe Christian Church (OH), provided a great morning of impact for fathers and sons, grandfathers and grandsons! They grew closer to God and each other in a faith-infused atmosphere of games, learning, activities, and prayer.
Event main point for dads: Sons need a dad who is following Christ actively and loves and encourages them often.
Event main point for sons: Honor and love your earthly dad and your heavenly Father, God.
The highlight of the morning for everyone was the time fathers and sons had to present honoring gifts to one another and praying for each other...(OK, and maybe a close second was the Donut Hole Toss!! :)
Thank you to the Center Pointe Christian Church Team: Mandy, Sean, Jonathan, Tim, and all the teens who volunteered! Thank you to the Changed Through Faith Team: Dick, Tom, and Kevin!
We look forward to our next Donuts with Dads Event at your church. For more information on holding an event at your church, contact brian@changedthroughfaith.com.