2018 Father & Son Baseball Classic by CTFaith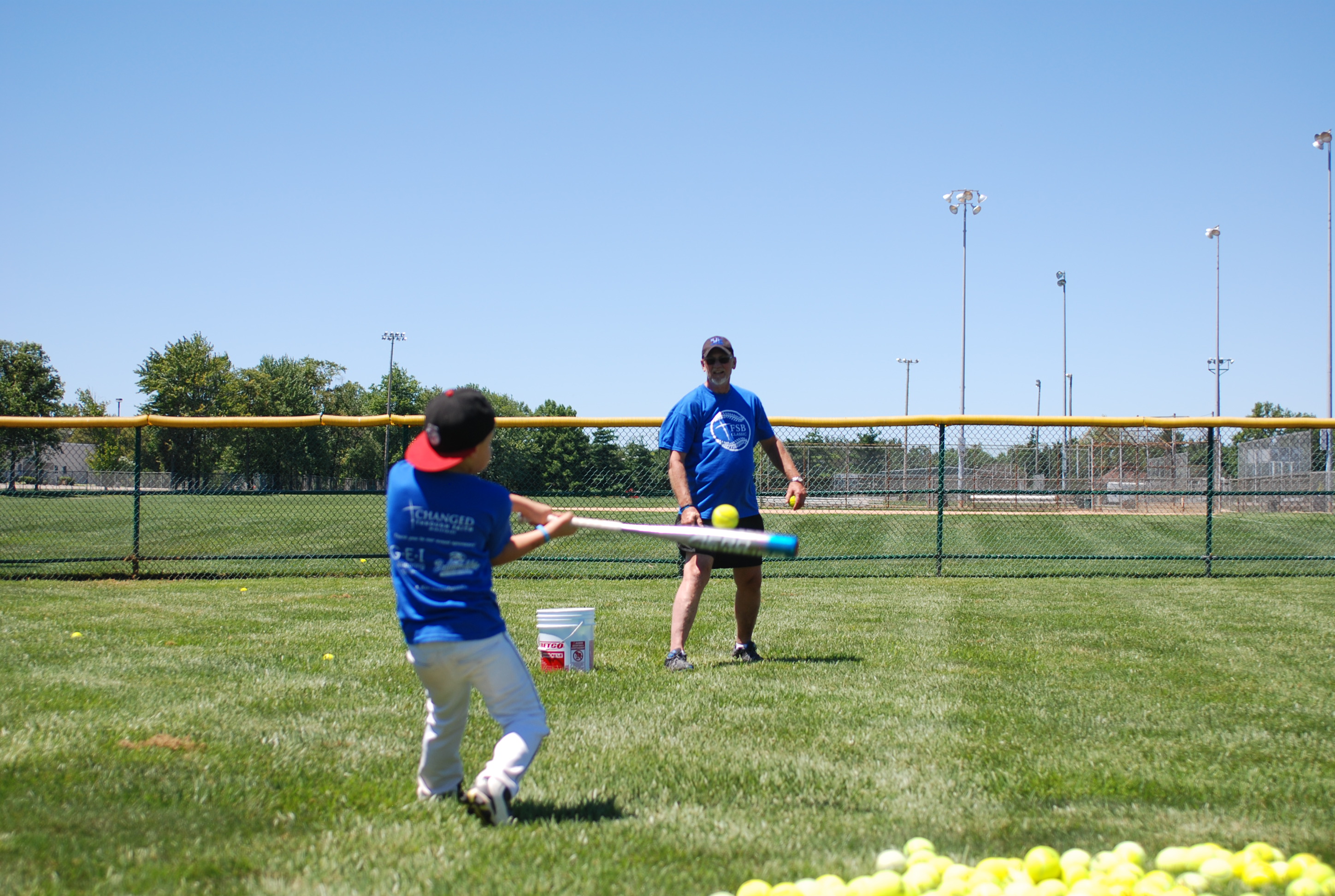 Our 2018 Father & Son* Baseball Classic (FSBClassic)** will be held at Blue Ash Sports Center July 21, 2018. We will be on Crosley field and Riverfront field, with new synthetic turf. Come out and experience great baseball fun and growing in your faith along with your son(s)!
WHO: Fathers & Sons*, Ages 10 to Adult
*Our vision of fathers and sons also includes grandfathers/grandsons, mentors/ boys, uncles/nephews, and fathers/fathers-in-law/adult sons.
**Some people have asked "Do we have to be good at baseball?" No...this is for fun! Baseball and faith are the themes of the day, but you will NOT be playing a 4-hour baseball tournament. Instead, part of the day will include a fun father-son game with "safe/softer" balls to be used, appropriate for multi-generations. It will be an interactive day with variety, moving between several stations and activities, including our home run derby.
WHAT: Father-son baseball game, home-run derby, food, and faith-infused activities
WHY: To spend a great day of baseball fun growing closer to God and each other
COST: $35 per person
DISCOUNTS: 10% off for CTFaith Newsletter Subscribers, $10 off each child if bringing multiple children**
REGISTRATION INCLUDES:
-All event activities
-Event T-Shirt
-Lunch
EVENT ACTIVITIES
-Multi-generational father-son baseball game
-Home run derby
-Guest speakers
-Faith-based activities
(Note: We will be using equipment appropriate for ages 10 and up in a mixed-generation environment)
REGISTRATION WILL OPEN MAY 1, 2018.
A special thank you to Ed Johnson of Kings Sports and Blue Ash Sports Complex for their help with securing this great facility for the event!