Baseball Genesis Clinic & Ministry Event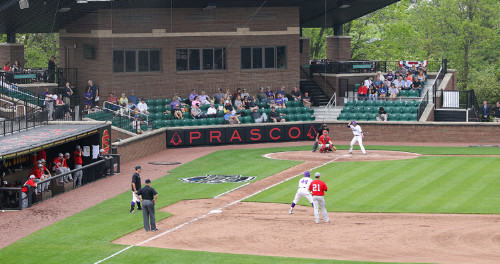 Changed Through Faith Ministries and Baseball Genesis are partnering to host the Baseball Genesis Experiences. We are excited to announce that our host location for this event will be the tremendous first-class facility, Prasco Park, in Mason, Ohio.
This event features an outstanding baseball skills clinic, with faith-infused concepts from the book Baseball Genesis. Also included is a ministry luncheon, featuring guest speakers Trevor Santor (Baseball Genesis Founder, Olivet Nazarene University Asst. Coach) and Andy Ziegenfuss (Lead Pastor, Passion Community Church).
This event will be for parents and baseball players to attend together. There will be a morning session for grades 5-8, and an afternoon session for high school players. The ministry luncheon will be combined for both groups. Author and college coach Trevor Santor, as well as other college and high school coaches, will be on the event staff.
Join us for this great day of faith-based training and fun at a world-class facility!