Meet Pastor Babu!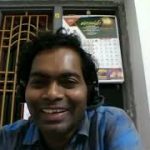 "So, my mission is to take these books, the teachings, to every congregation here, to train the evangelists and the pastors and also the members. That's my wish."
-Pastor Babu, Andhra Pradesh, southeastern India
Several years ago, our founder Brian Goslee and Pastor Sharat Babu formed a friendship. Pastor Babu was in need of teaching resources for his ministry to spread the love and message of Jesus Christ in rural eastern India.
Pastor Babu receives support and materials from Changed Through Faith to spread the gospel message and Christianity to the people in the villages of eastern India.
There are 3 main parts of Pastor Babu's ministry in India, being supported by Changed Through Faith (see details and photos below):
Food Ministry
Bibles (physical copies in Telugu language)
CTFaith Program: Teaching and discipleship resources to grow faith and spread the gospel message
CTFaith Mission Focus for 2023
Will you help Pastor Babu and his people in India with a monthly or one-time donation?
$20 per month helps to supply 2 new bibles a month plus food and ministry materials in Pastor Babu's villages.
$4 per month funds one new bible per month going to Babu's people so they can learn God's Word.
DETAILS
3 main parts of Pastor Babu's ministry in India being supported by Changed Through Faith
1. Food Ministry
Pastor Babu and Sarah run a food ministry to meet basic needs to these poor and starving children and families. During these outreach experiences, they also share the good news about Jesus. Please read below a recent note I received from Pastor Babu along with pictures from two of these events we have helped sponsor. This is a very poor area. He will need ongoing resources.
A monthly donation of even $10 or $25 will go a long way toward helping this effort!

2. Bibles (physical Bibles in Telugu language)
Pastor Babu's people in the villages where he serves need bibles in the Telugu language. In the USA, we carry every version of the Bible imaginable on our phones in our pockets. They do not have such luxuries. The Bibles cost $4 each and Pastor Babu is able to obtain them in the Telugu language.
We have helped him purchase 32 bibles so far, but they need several hundred!
Will you consider  a donation that covers 1 bible per month for $4, or 5 bibles per month for $20?
3. CTFaith Program: Teaching and discipleship resources to grow faith and spread the gospel message of life
Our director, Brian Goslee, is sharing the CTFaith resources electronically in the Telugu language, so that Pastor Babu and his ministry team can teach the people in his villages and train more pastors and evangelists.
We are coaching and equipping Pastor Babu to teach a 4-level CTFaith school program to the people with all materials translated to Telugu. We also want to share in making Pastor Babu's vision of monthly pastor training conferences a reality (these conferences will cost approximately $500 per conference).
CTFaith ministries has purchased a printer and makes a monthly donation for paper and ink for Pastor Babu's ministry. We have also translated the CTFaithAction Plan workbook to Telugu and shipped hard copies of that to India, as you can see in the video call.
Sara, Pastor Babu's wife, has a special ministry to the women of the village based on Brian Goslee's book Identity Shift, so that these women, often mistreated and undervalued in their homes and communities, can be taught their true worth and value in Jesus Christ.
Will you consider donating so they can buy equipment, such as sound equipment and a projector to train 50 pastors at monthly conferences to go out and spread the gospel using the CTFaith program?
October 2022 Update from Pastor Babu
My Loving Brother Brian and Family and CT FAITH Team in JESUS.
Greetings to you all, Thank you once again for your Kind Love and Sacrifice for Providing Flood Relief Donation and we were able to Provide Food and the need is great. Please Pray for these Situations here in Villages and still Rains in surrounding regions, Please Pray for our Safety. We are Praying for you all,  we are Teaching to People here and CT FAITH LESSONS are a Blessing to many here, Please guide us more. We are Teaching to our people and taking Prints and sharing with our People and many come to Faith, Thank you so much for your Love and encouragement and support,

Your Brother Babu and Sara and Gospel Teams.
Interview with Pastor Babu about CTFaith in India (March 2022)
We exist to help people experience lives that are Changed Through Faith!
Changed Through Faith Ministries is a 100% volunteer organization. No one here is paid. Your donation goes toward buying food, Bibles, books, and other ministry resources and equipment for the programs and people we support. In 2023, we are focusing most of our efforts and funds to support CTFaith in India.
Our main mission areas are currently in supporting Pastor Babu and his ministry in India and supporting the Changed Through Faith course curriculum in a Christian school in the USA.
We want to do much more for Pastor Babu's ministry and help it grow!
We want to teach the Changed Through Faith program in more small groups, communities, schools and churches.
But we will need your help to do so! Would you consider supporting us in this mission?
Your donation is tax-deductible and secure.
We are a 501(c)(3) nonprofit public charity.