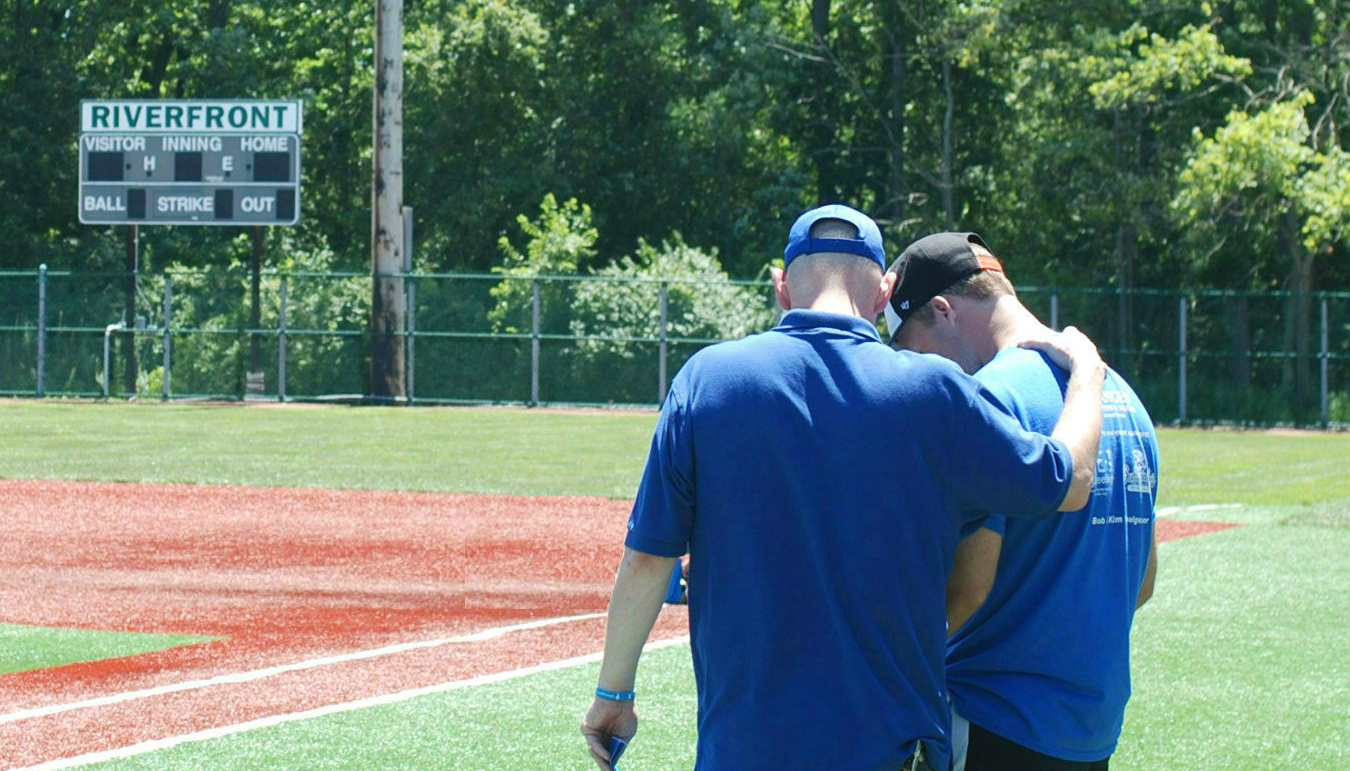 Live a life that's Changed Through Faith and help others do the same!
Fathers and their children seem to be growing far apart from each other and far apart from God.  A father that is engaged in his faith in God and in his relationships with his family will leave the best legacy of all. We exist to help fathers and their families grow closer to God and closer to each other.
Would you consider supporting us in this mission?
Your donation is tax-deductible and secure.
We are a 501(c)(3) nonprofit public charity.
HOW YOUR SUPPORT HELPS
1. We create and host faith-infused family events such as Donuts with Dads and the Father and Son Baseball Classic
These events teach fathers and their families how to grow in their relationships with God and each other, creating stronger families and communities.  All of our events are free, fun, faith-infused, relevant, and welcoming.
2. We provide valuable resources and faith-development content to thousands globally
We send resources directly to fathers that need encouragement.
We have a direct partnership with Pastor Sharat Babu in Andhra Pradesh, India, providing him with Changed Through Faith curriculum and books to spread the gospel directly where he ministers through his gospel team.
Our encouraging, faith-based articles have been shared actively over 5,000 times and have been made available to audiences totaling over 3 million people.
We encourage our followers daily with scriptural content, prayers, music, and other ways to actively be Changed Through Faith.
We have provided free resources, including books, video series, and marriage courses to many, at no cost.
3. Your support helps real families
"Changed Through Faith Ministries is cementing the Christian faith into my heart, mind, and soul. The lessons learned are changing the dynamics of my life and those who are near and dear to my heart. " -Trevor Santor Founder of Baseball Genesis
"It was well planned and thought out. It was executed flawlessly by Brian and his team." – Attendee, Father & Son Baseball Classic
The part of the day with the greatest impact: "Being able to tell my son how special he is to me." -Donuts with Dads Attendee
"I have benefited greatly from mentoring through Changed Through Faith Ministries. It has helped me increase my daily faith in God and has been a great sense of encouragement for me during a tough time in my life." – CTFaith Ministry Resources Participant