This online CTFaith Action Plan online course helps you ACTIVATE your faith!
Many people want to grow closer to God and grow in their faith but don't know how to do it or where to start. If you want to grow in your faith through easy-to-remember practical steps, this is the course for you (and it is free!). Learn to deepen your and activate your faith and grow in your relationship with God.
You really can grow closer to God and activate change in your life!
WHAT DO I NEED FOR THE COURSE?
A Bible-physical copy or online version (available free at You Version-They Bible App or Bible Gateway)
TWO BOOKS (paperback or eBook): The CTFaith main book and the Action Plan (workbook & journal)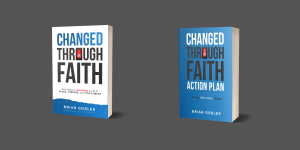 HOW DO I GO THROUGH THE COURSE?
NAVIGATION
Use arrows at BOTTOM of each page to navigate through the pages of the course
This class is designed for you to be able to progress at your own pace. However, here are a couple of tips to help you along the way.
CONTENT MODULES
There are 6 content modules or sessions. Ideally, each module is one week, but you can go as fast or slow as you want. For guidance, there is a content alignment chart in the first module. You can print it and keep it handy so you know the book chapters that go along with each module.
If you have already read Changed Through Faith, that is great! You can simply review those sections in the main book, as needed, when you get to them. It is important to have both the main book: Changed Through Faith and the action plan & journal: CTFaith Action Plan for this course.
I hope you enjoy the course and the Changed Through Faith website, books, and materials. If we can help or you would like to share how they are helping you, please write us at support@ctfaith.com.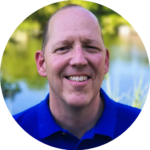 Brian Goslee
Author and Program Creator, Changed Through Faith