Wisdom from Mom
This week marked year 5 that my mom has been in heaven; her name is Pam. 
Pam was fantastic at living out the most important part of the Live It step that I wrote about in the Changed Through Faith book (before there even was a CTFaith book): Live It [our faith] by Loving Unconditionally.
Following is an excerpt from that part of the Changed Through Faith book (pp. 133-135).
LIVE IT BY LOVING UNCONDITIONALLY

The most important way we can live it [our faith] is to love others. People will recognize that we are followers of Christ by how we love others. You can praise and worship, you can be in a small group, you can serve at your church, but if you're not showing love to others, you're not living it. 

A new command I give you: Love one another.
As I have loved you, so you must love one another.
By this everyone will know that you are my disciples,
if you love one another.

(John 13:34-35, NIV)

We need to love unconditionally, the way that Jesus did. We know we will not ever be able to do this as well as Jesus, the perfect standard, but that doesn't mean we are not called to it. This starts in our home and spreads from there.

My mom was great at this! It was her best and most pervasive characteristic: unconditional love. Over the course of the writing of this book, my mom passed on to be with the Lord in heaven. At her memorial service, my brother Bill shared these words of remembrance about mom:

Mom's greatest gift to others was her love. You knew that she loved you unconditionally. She really enjoyed her grandkids—going to their games, attending school presentations, cooking together, watching movies, and making snacks. She always tried to make her house a fun place for kids. When I was growing up, most of my friends called her Mother Goose, and enjoyed visiting with her. One of her traditions with everyone in the family was to call them on their birthday and sing, usually very early in the morning. We are all going to miss those birthday wake-up calls, but we pray that you are with Jesus now, breathing easier and no longer suffering. 

(end of excerpt)

Mom told us often that she loved us and was proud of us. She said the same things to her grandchildren. Pam loved her children and grandchildren always, and with a love that was completely unconditional.
She let all of us know through her words and actions that we were valuable people, and that we were valuable to her. Like many grandmothers, cookies and hugs were plentiful (especially for the grandchildren) when you were around "Grandma Pam."
God, our Father, loves each of us the same way: with unconditional love and regarding us with the highest value. He wants us to have a personal relationship with Him through Jesus Christ as our Savior, so that we can share in the love and blessings that we experience when we are in a close relationship.
My mom shared a lot of wisdom with me through her words and through her actions. I learned the importance and value of hard work, perseverance, loving others, humility, and honesty. Pam also wanted the best for her grandchildren. 
She was known for her "Post-it notes"—those sticky, yellow, little square pieces of paper. She had sticky notes with lists all over the house, and she also wrote notes to her grandchildren on those same little squares.
At one point, she gave all of her grandchildren a Post-it note with a list of four important "life lessons" she wanted them all to keep in their minds and hearts. After she passed away and went to heaven, someone in the family enlarged the note into a framed picture and gave it to each grandchild. I'm sure she never thought her sticky note would be shared on the internet around the world, much less translated to Telugu for our friends at CTFaith India!
The note read as follows:
Be safe

Be a leader

Make good choices

Stay close to God
We could analyze this list further, relate these items to scripture, and so on. But I think these points speak for themselves and they make a great, simple, memorable list for all of us! 
So, thank you Pam, for your "Words of Wisdom" and for being a model of God's unconditional love to all of us. We love you!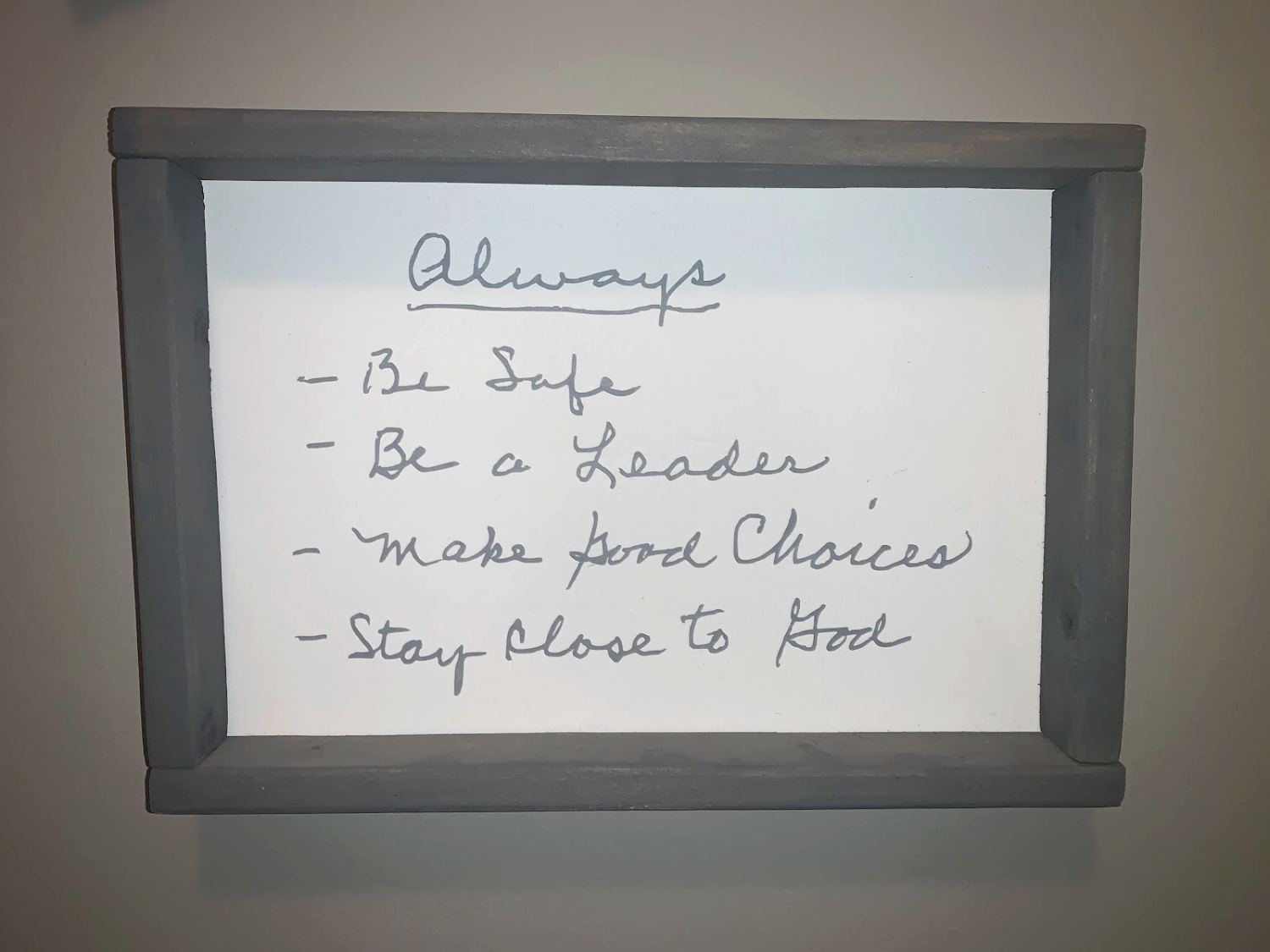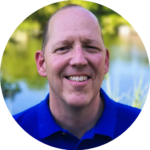 May you live each day Changed Through Faith,
Brian Goslee
Author & Founder, Changed Through Faith
Learn how to activate your faith in 4 steps today in Changed Through Faith, and the CTFaith 30-Day Action Plan, available on audiobook (free with Audible trial), paperback, and Kindle at Amazon.com.